Vim
Installing Vim
On macOS Vim is also already installed, but it's quite an onld version and has no python support built in. Therefore it's suggested to install a recent version using Homebrew: brew install vim
Every Linux distribution brings a Vim package that is installable by using the distribution's package manager.
Tutorials
When beginning the journey of master Vim, a first stop might the built in tutorial. Type vimtutor to start this "interactive document".
There is huge Vim tutorial in 5 pieces targetting beginners and builds up to veterans:
And other Tutorials with its strengths and weaknesses:
And espcially about Text Objects:
And Vimscript which also covers customizing Vim and not only plugin development:
And finally one from the Vim project leader Bram Moolenaar himself, though not for beginners but those that already know Vim for some time but want to get better:
There's even a browser game vim-adventures that teaches Vim.
Learning Videos
The Vim Tutorial (beginner)
Mastering the Vim Language (advanced)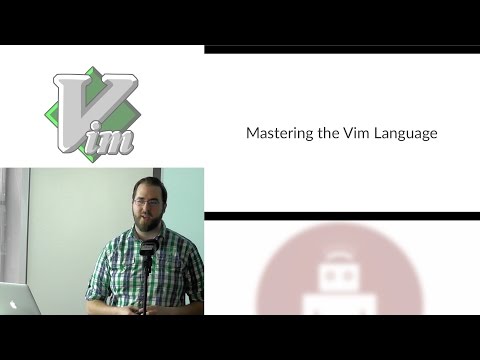 How to Do 90% of What Plugins Do (With Just Vim) (advanced)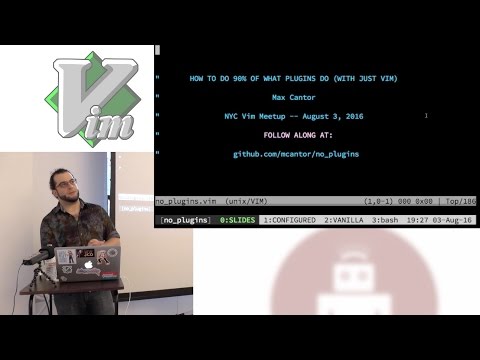 Suggested Plugins
General Plugins
vim-indent-object
This plugin features new text objects for working on indendet blocks of any kind. Found at vim-text-objects. For usage see the docs
Markdown
There's a good write-up on using markdown in Vim
vim-criticmarkup
If using ciritic markup, this plugin adds vim functions to approve or reject changes, though obviously not maintained anymore.
Recommended by vim-markdown.
Markdown Writing and Previewing in Neovim - A Complete Guide
Further Readings
Vim/Nvim useful tricks: Lots of short tips on shortcuts
---
Last update: 2022-09-26